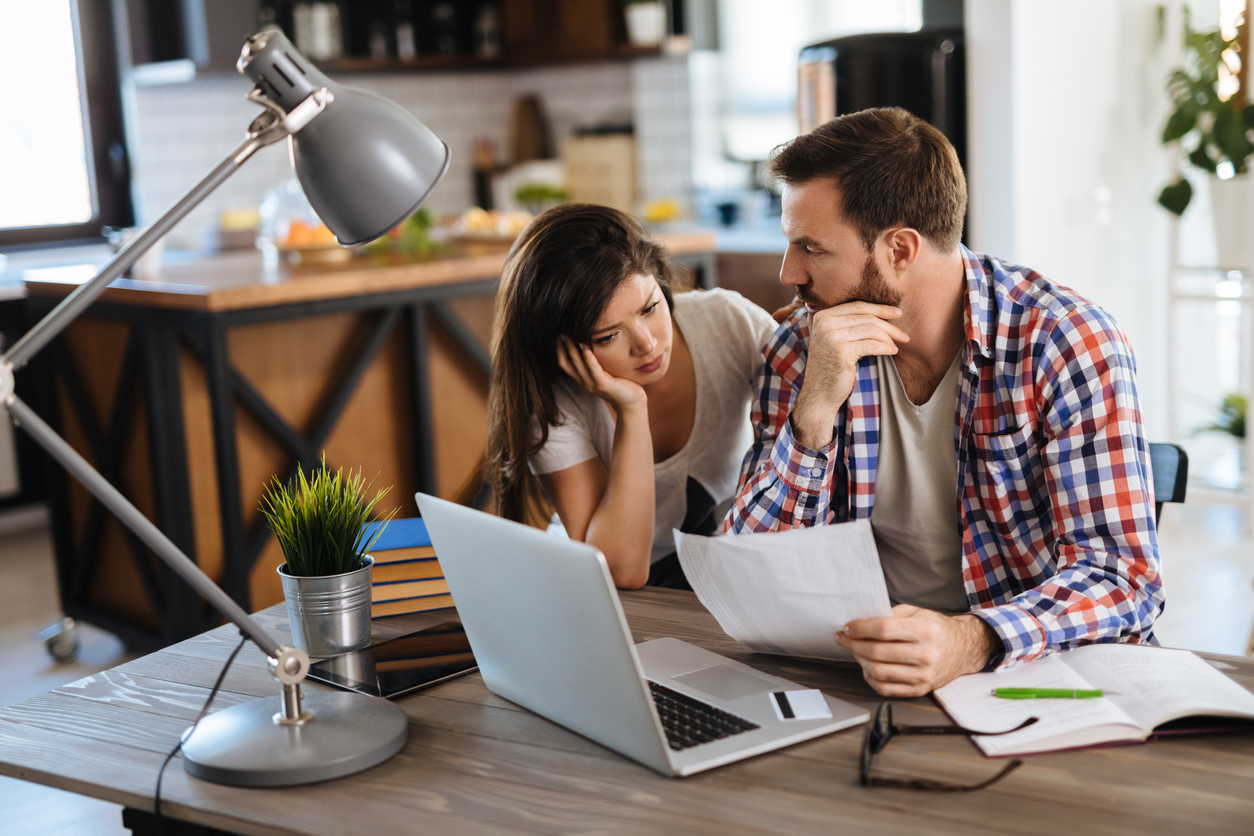 Atlantic Home Mortgage's Innovative Technology Means Painless Mortgage Services
There is no doubt that today's modern technologies make applying for a mortgage easier. Mortgage lenders, like Atlantic Home Mortgage, now have the tools to expedite the process without compromising the personalized service customers want. Innovative technology speeds up and simplifies each step of the mortgage origination process. The result is fast and painless home-buying with user-friendly technology leading the way.
Verify my mortgage eligibility (May 11th, 2021)
Take Advantage of Online Mortgage Rate Quotes
It only makes sense to know what you will owe before you buy. Mortgage interest rates and loan terms can vary significantly so it is smart to be aware of all the options available to you. Atlantic Home Mortgage makes it easy with a free online Mortgage Rate Quote Tool. With just a few clicks, you can find out exactly how much house you can afford. Additionally, it is also the ideal tool for searching for and locking in super-low interest rates.
Apply For a Pre-Approval Letter
Once you have determined your buying power, the next step is to get a pre-qualification or pre-approval letter from the lender. This document lets the seller know that you are likely to secure the financing you need to purchase your home. Atlantic Home Mortgage offers an online application process for a quick turnaround and results. Furthermore, all you have to do is provide your financial details and a credit report.
Check Out Low Insurance Rates Online
You can get a free quote on insurance rates in no time at all when you access Atlantic Home Mortgage's easy Insurance Rates Tool. The no-obligation, online form helps you find the lowest home insurance prices to fit your needs. It's a step-by-step process with customized features designed to highlight your best insurance options. Furthermore, speedy results are guaranteed.
Verify my mortgage eligibility (May 11th, 2021)
Secure Lower Rates With Smart Refinancing
Homeowners can lock in historically low rates by taking advantage of Atlantic Home Mortgage's Refinance Calculator Tool. Lower monthly payments are just a few clicks away. Additionally, all you have to do is answer a few simple questions and the calculator does all the work. Finally, if you are getting ready to purchase a new home, you might want to check out the mortgage calculator for a detailed payment breakdown.
Improve Your Credit Score
There is no need to give up on your home-owning dreams if your credit is a little less than perfect. Atlantic Home Mortgage offers a free Credit Repair Tool designed to take the worry out of financing your mortgage. Additionally, the user-friendly, online feature analyzes your credit score and provides access to some of the best credit repair programs available. Improving your credit score is easier than you might think.
Search For The Perfect Home Online
Searching for your ideal home doesn't mean you have to drive around the neighborhood or scour through countless websites to find what you want. Instead, you can search through thousands of local homes streamlined to match your criteria by using the Atlantic Home Mortgage Real Estate Search Engine. The free service highlights up-to-date listings and properties you won't find anywhere else.
Verify my mortgage eligibility (May 11th, 2021)
Start Your Loan Process Online With Atlantic Home Mortgage
Atlantic Home Mortgage is your most trusted and comprehensive mortgage lender in the Atlanta, Georgia area. We work to make your home-buying experience as stress-free as possible by offering only the best in personalized customer service. We combine professionalism with cutting-edge technology for positive and fast results. Our goal is to create a simple, transparent mortgage lending process without the fuss.
It's easy to get started with our no-hassle online loan application. It is free, secure, and the first step to owning the home you always wanted. Contact us anytime and let our team know how we can help guide you through the mortgage lending process.
Show me today's rates (May 11th, 2021)