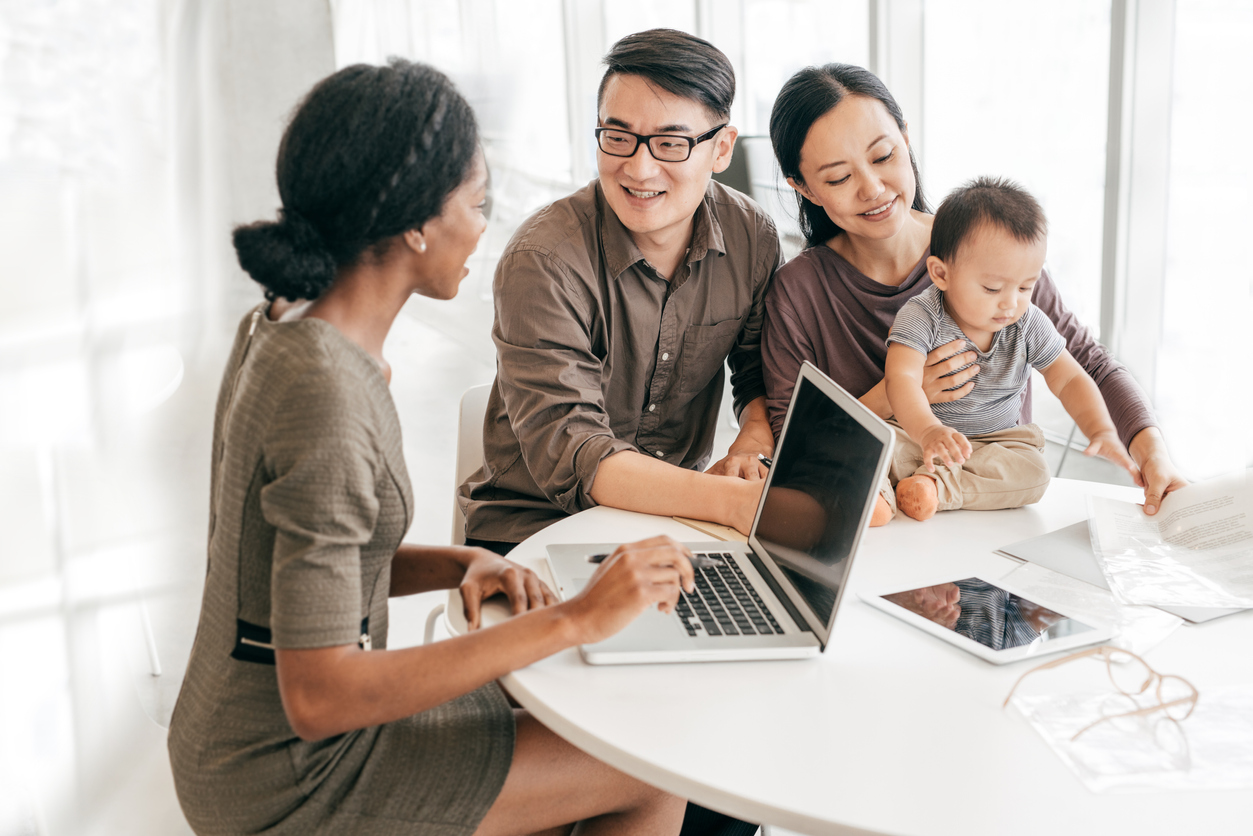 Mortgage Brokers: 3 Benefits for Home Buyers
In the current seller's housing market, home prices are soaring despite the dampening effect of COVID-19 on the overall economy. One silver lining that we typically see in a seller's market with high listing prices is a corresponding drop in mortgage loan interest rates, which help to put the monthly payment on a higher-priced home within reach. Mortgage loan rates are currently at or near historic lows, making it easier than ever for home buyers to get into their dream homes.
Verify my mortgage eligibility (May 11th, 2021)
Typically, home buyers expect to go through their bank or credit union to finance their home purchase without realizing that other options exist, one of the best being mortgage brokers. Following are three reasons to go through a mortgage broker instead of a bank when financing your home purchase:
1. Lower Rates
The number-one reason for using a mortgage broker is to receive the lowest-possible interest rate on your home loan. The concept is simple: your mortgage broker searches for the most competitive mortgage loan rates available anywhere, not just in your city, and brings you opportunities you never would have been aware of otherwise — at least not without a lot of hard work that may or may not yield the desired interest savings.
Verify my mortgage eligibility (May 11th, 2021)
2. Time Savings
Unlike banks or other direct lenders, mortgage brokers shop the entire mortgage loan market, find the most competitive rates available to you in your current situation and are then compensated by the lender you ultimately choose for your mortgage (in most cases). They save you the time and effort involved in shopping around for low interest rates and bring you low-rate opportunities that you would not necessarily be aware of by limiting your search to local financial institutions.
How do they do this? On the front end, a mortgage broker essentially acts like a bank by pulling your credit history and applying for loans on your behalf. Later in the process, you interact with your mortgage broker as you would with your own bank as the broker handles all the paperwork through your closing date. From that point forward, you will generally deal with the lender.
Verify my mortgage eligibility (May 11th, 2021)
3. Greater Flexibility at No Extra Cost
When you apply for a mortgage loan at your bank, you're locking yourself into their specific loan products and rates. While this may not seem so bad when the advertised rates are good, the potential downside is that you may be found ineligible due to issues with your credit or for other reasons that may prevent your bank from being able to underwrite the loan.
When mortgage brokers shop the home loan market on your behalf, they're not just passively gathering rate information; they also have the ability to negotiate terms on your behalf, regardless of your credit history. This level of influence with lenders can be invaluable to you as a borrower, and the fees for this service are generally paid by the lender. In other words, win-win!
Verify my mortgage eligibility (May 11th, 2021)
The main reason you may not have already considered a mortgage broker is your pre-existing relationship with your local bank or credit union, which makes them appear to be the "safer" option. Your financial institution may also advertise lower rates for existing banking customers. While bundled services from your bank may seem attractive to home buyers who haven't yet taken the time to scour the entire mortgage loan market, mortgage brokers do take this time and, in most cases, are able to find you lower rates and negotiate more favorable terms than what your financial institution is offering existing customers.
Atlantic Home Mortgage is a leader in the mortgage lending space, combining cutting-edge technology and experience to help you find the lowest rate available on the market today for your particular situation. For more information on how we can help you buy the home of your dreams at the lowest possible rate, contact us.
Show me today's rates (May 11th, 2021)