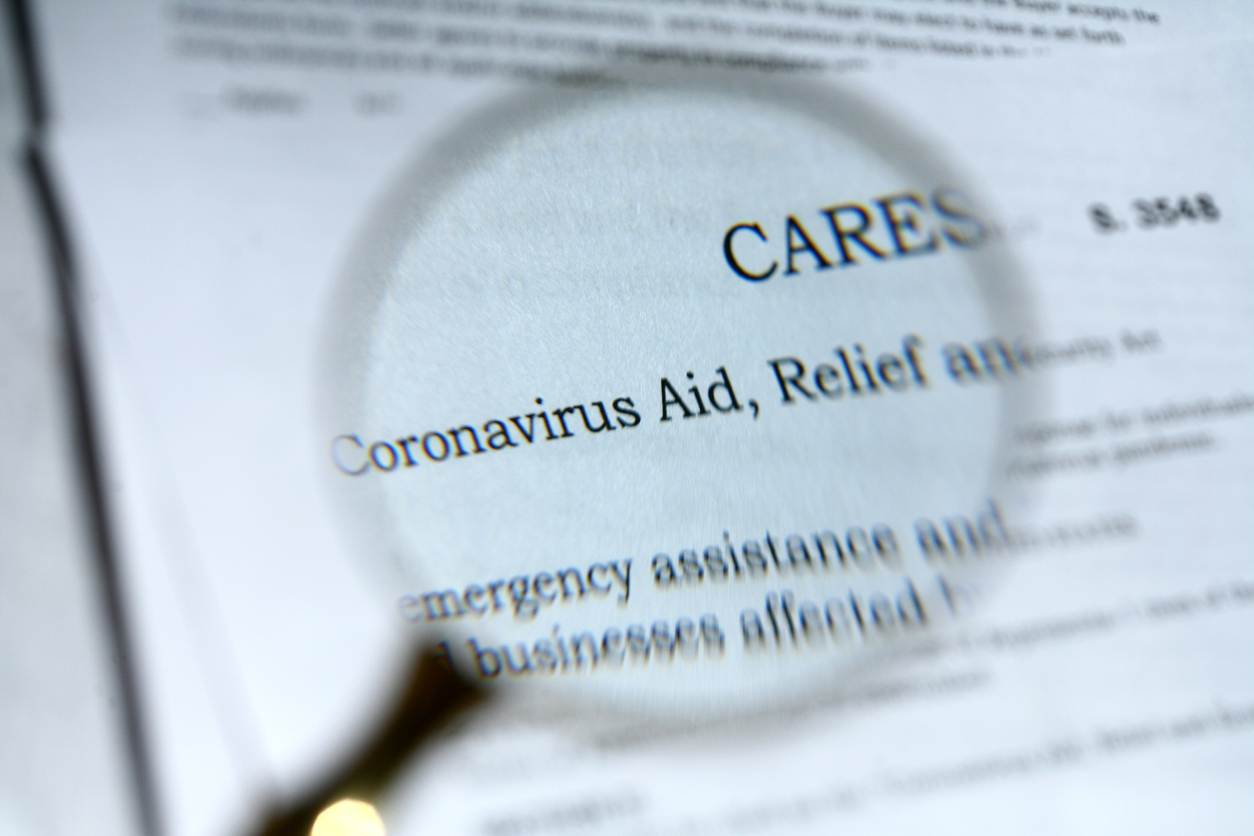 Mortgages Maintain Positive Trend Ahead of New COVID Stimulus Package
Multiple positive factors have come into play in recent months that bode well for those interested in buying or refinancing a home. As states open up their economies and more people are receiving the COVID vaccine, 2021 is expected to improve, both in terms of economic and social activity. Another factor, historically-low interest rates, is also making it very appealing for those thinking about making a move into the mortgage market. Here's a more in-depth look at what the housing and mortgage markets are facing in 2021 and how they have been impacted by recent stimulus package legislation.
Verify my mortgage eligibility (Apr 17th, 2021)
The Good News 
Interest Rates  
While labor and other markets have struggled in the past year, the U.S. housing market has continued to perform fairly well. Much of this is due to the unprecedented low mortgage interest rates. Interest rates have settled below 3%, making previously unaffordable homes now within grasp. For example, not so long ago 5% was considered a good mortgage interest rate for a 30-year fixed term $250,000 mortgage. Monthly payments were coming in at $1,342.05. Now the same amount ($250,000), for a 30-year fixed term mortgage with an interest rate of 2.5% comes with a $987.80 monthly payment. This is a savings of $354.25 every month. 
Those interested in refinancing their current mortgage will often see even greater savings in their monthly mortgage payment depending upon their current interest rate and what new interest rate for which they may qualify. Anyone interested in purchasing a second home should also give serious consideration to today's historically low-interest rates. Both refinancers and second-home buyers could save tens of thousands over the life of their loan if they act now.
The American Rescue Plan Act
A Larger Down Payment
This recently passed legislation, among other items, includes at least $1,400 in stimulus cash. A lump sum such as this can be incorporated into a down payment for a new mortgage. Additionally, it can be used as a down payment for a mortgage for a second or recreational home. Or, even as part of a lump sum to apply to the mortgage principal as part of a refinancing package.
Verify my mortgage eligibility (Apr 17th, 2021)
Maintaining Stability in the Market
The American Rescue Plan Act also provides stability for the housing and mortgage market by funding mortgage payment relief. This helps those still struggling due to the effects of the 2020 pandemic. This particular Act offers direct financial aid in the form of 10 billion dollars for struggling homeowners. This direct aid helps current homeowners catch up on their mortgage, utility, and escrow payments. This helps them avoid foreclosure on their homes. Avoiding large numbers of home foreclosures helps to keep home values steady. In turn, this helps non-struggling homeowners maintain the value of their homes. This is an important point to consider when one wants to sell a home. Then, use its value as part of a down payment for a new home. Or, for anyone who wants to take out a second mortgage for improvements such as a home office. 
After Forbearance 
As the economy improves, homeowners can take advantage of the housing support offered by the American Rescue Plan Act. It creates the ideal circumstance in which to refinance after a homeowner gets back on their feet. Anyone who couldn't take advantage of low-interest rates while in forbearance will want to consider refinancing their home once their forbearance is over and their finances are stable once again. Mortgages out of forbearance and backed by Fannie Mae and Freddie Mac, are eligible for refinancing after the homeowner(s) makes three consecutive mortgage payments.
Summary
While there is plenty of good news in the housing and mortgage industries for 2021, the good news may also put pressure on interest rates and cause them to rise, especially in the second half of the year. This is why it's important to stay abreast of economic trends to maximize savings. Please contact us today to learn more about achieving your dreams of homeownership in 2021.
Show me today's rates (Apr 17th, 2021)