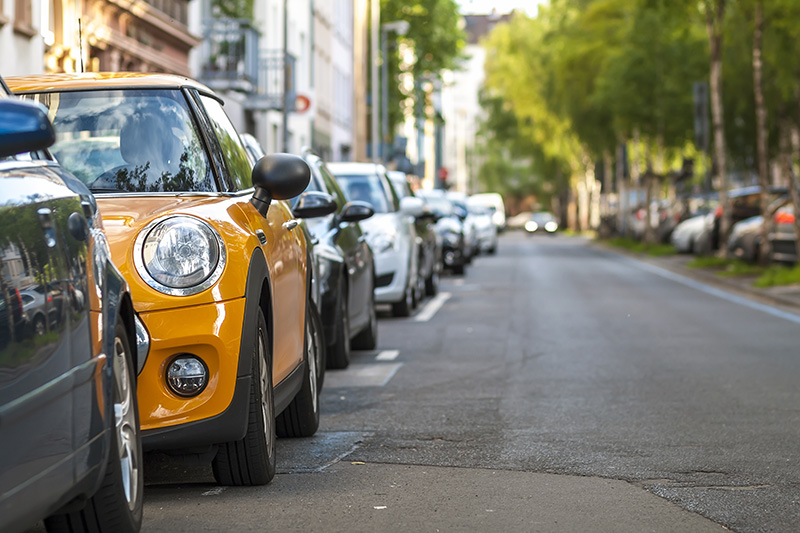 Parking at Your New Home in Atlanta
If you are in the market for a new home in Atlanta, you've probably considered how many bedrooms and bathrooms you need. Maybe you have a wish list that includes a gourmet kitchen or outdoor patio space to entertain family and friends. What you may not have considered as carefully is where to park your car.
Verify my mortgage eligibility (Apr 2nd, 2020)
Designated parking
If you are one of the 95% of American households that owns a car (according to the U.S. Department of State), you will need a place to store that vehicle when you are relaxing in your new abode.
Most single-family homes have a designated space for parking. This can range from a driveway to a covered carport or even a multi-car garage building that may or may not be attached to the home. You should consider your needs and the weather where you live. If scraping ice off of your windshield every morning during a harsh winter doesn't phase you, having an enclosed garage may not be a big deal for you. If you take great price in the pristine appearance of your vehicle, storing it out in the elements is probably not for you.
On-street parking
In urban areas like Atlanta, designated parking may not be as widely available. Space is at a premium in these markets, so many homeowners are left to find their own parking on the street near their home. Sometimes there are designated zones for residents but it is less common to find an actual space reserved per home. If you don't need to use your car often but need access to public transit that is more common in large cities, this may be just the place for you.
When purchasing a new home in Atlanta, think about how your lifestyle and transportation needs impact the need for parking. While the ideal setup may not be available in your area or may be out of your budget, you can save yourself headaches and annoyance down the road if you add vehicle parking space to your list of considerations.
Show me today's rates (Apr 2nd, 2020)