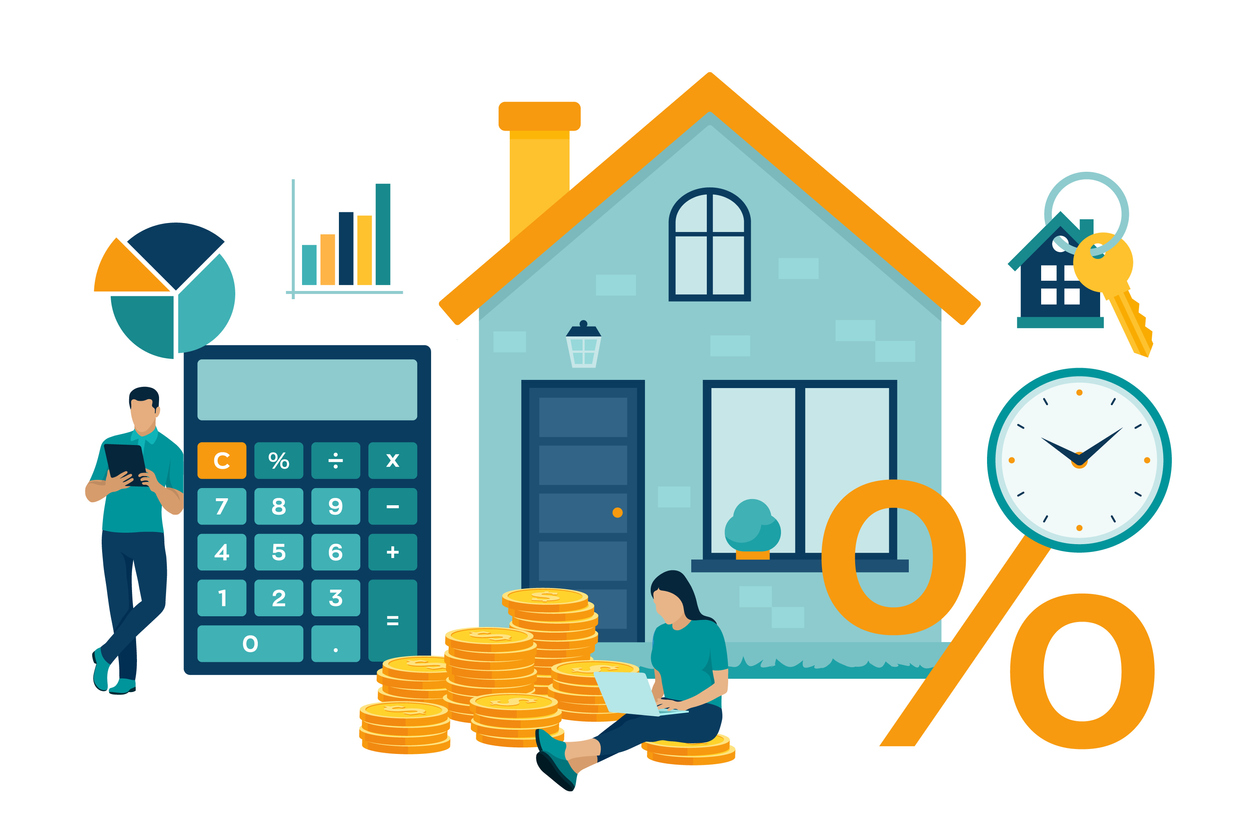 How Will Mortgage Rates Change in 2021?
The pandemic has deeply affected the housing market. People's housing market needs have changed, and transactions have increased. But what does the future hold? What will happen to Atlanta mortgage rates in 2021?
Verify my mortgage eligibility (Apr 17th, 2021)
It's hard to know exactly what will happen with the overall economy, given the race between mass vaccination and more infectious variants. This keeps the potential end of the pandemic uncertain, with predictions ranging from summer 2021 to well into 2022 for the United States, and a much larger global range. 
What are experts saying about the mortgage market, and how does it affect you?
Mortage Rates in 2021 Will Likely Increase
First, the bad news. Mortgage rates are most likely going to increase. Furthermore, some experts think we will see these increases in the next 90 days. Of course, this might be affected by unexpected bad news in vaccine distribution.
Verify my mortgage eligibility (Apr 17th, 2021)
Increases are likely to be modest, but will still have an impact on the overall cost of your mortgage. Lawrence Yun, Chief Economist with the National Association of Realtors, thinks rates may stay more or less stable through 2021. But most experts think rates will increase during the second half of the year.
This means if you are considering buying or refinancing, you might want to do it now rather than waiting until later in the year. While rates later in the year are still likely to be low, they are not likely to be as low as they are right now.
Home Prices Continue to Increase
The severe economic impact of the COVID-19 has been partially counterbalanced by increased demand. Home sales have significantly increased through the pandemic. Primarily, this is because of those who have found their existing home, or its location, unfavorable for a world in which everyone is working or learning from home. The fashion for open plan layouts has faded in favor of smaller rooms that give all household members privacy. Likely, this has also  increased the number of home equity loans to pay for significant renovations.
Verify my mortgage eligibility (Apr 17th, 2021)
Demand has increased faster than supply, and experts predict the housing market will remain strong through 2021, with demand increasing. This is going to cause issues for first-time buyers, especially as mortgage rates start to increase.
Affordability continues to be an issue in major cities, and the increase in permanent work from home may result in more people moving out of expensive cities and into cheaper areas.
The Benchmark Rate Will Stay Low
One piece of good news for homeowners is that the Federal Reserve intends to keep its benchmark rate low until 2023. The benchmark rate controls what it costs banks to borrow money, and this tends to keep interest rates low.
Verify my mortgage eligibility (Apr 17th, 2021)
This means that while rates will increase through 2021 and 2022, they are still not going to be as high as they have been in the past. Experts are predicting that we will close out 2021 with rates in the 3 percent range.
So, what should you do? If you are planning on buying or refinancing, do it as soon as possible before rates start to climb again. High prices may result in challenges, especially for first-time buyers, but those prices are not likely to move in the right direction any time soon.
If you are considering purchasing a home or refinancing your Atlanta mortgage, now is the time to do it. Contact Atlantic Mortgage for more information and discuss the right loan for you.
Show me today's rates (Apr 17th, 2021)